The Middle East
1st September 2022
---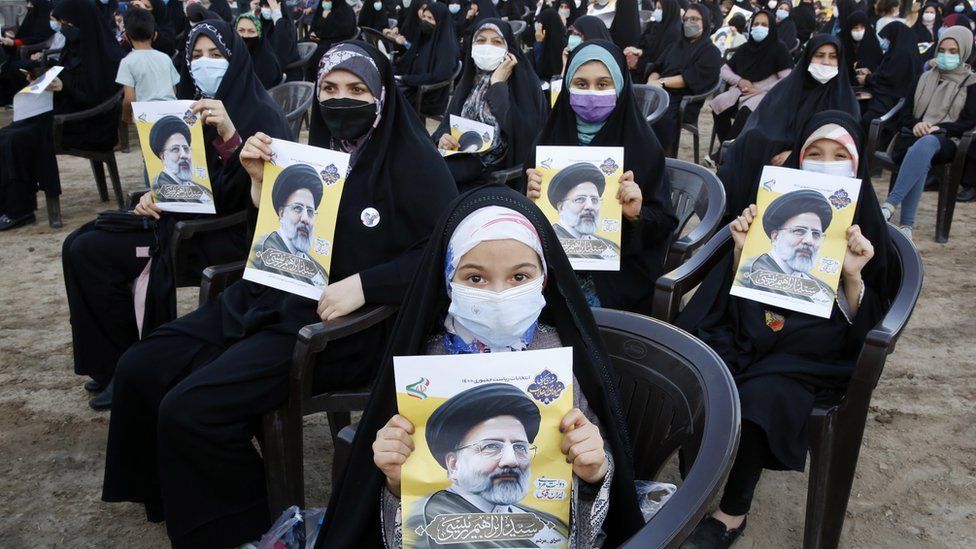 Countries across the Middle East face political turmoil following the revolutions in Libya, Tunisia, Egypt, and the ongoing conflict in Syria. Libya was slowly recovering post revolution but has come highly unstable due to inter factional fighting & criminal activity, including kidnapping which is on the rise. The Brirtish FCO advises against all travel to Libya and Syria. IS has increased its presence in Libya. Conflict in Syria is likley to last many more months perhaps years, the open involvement of Russia and Iran on the Government side has resulted in significant gains for the Assad Regime.
Jordan is part of the coalition against IS, tensions are high following IS's murder of Jordanian Air Force pilot in January 2015 and IS is likely to attempt attacks inside Jordan. Lebanon, whilst generally relatively stable, is permanently influenced by events in the region and inter religious tensions are being ignited by the unrest in Syria. Hezbollah has a strong presence in the country resulting in the very real possiblity of renewed conflict with Israel. However unrest broke out in late October 2019, large protests have occurred in Beirut. The huge explosion in the docks area on 4 August 2020 has damaged a vast part of the city prompting public anger, forced political resignations and wide spread anti government protests. The economy was already in a dire state. The repair process is under way but Beirut will take years to recovery. Expect anti governmnet protests to continue.

Egypt, huge protests in early July 2013, lead the Army to remove President Morsi. Presidential elections were held in May 2014, ex Army Chief Sisi won overwhelming but very poor electoral turnout. Opposition to the Sisi government is growing, economically Egypt is suffering as the tourist trade has offered as a result of terrorism although through 2017 & 2018 tourism is recovering. Presidential elections were held in late March 2018 and President was re-elected as there is no effective opposition. The threat from terrorism remains high, a tourist bus was bombed on 29 Dec 2018 at Giza killing 4 people. Protests in Egypt are rare but a number have occurred in Cairo in Mid September 19. The police maintain a strong presence in all tourist areas.
The situation in Iraq is highly unstable due to ongoing friction between sunni and shia communities and ongoing Iraq operations against IS, these operations are gaining some success, the Kurds and Iraq Army (supported by the US) have dramatically reduced the IS presence. Unrest flared up in late mind July 2018 in Basra province with anti governmnet protest due to continuing power cuts, fuel shortages and economicstagnation. The influence of Iran amongst shia communitiers and across the country and some western companies have wiithdrwn staff as tensions between Iran and the US increse in mid May 2019. Anger at living standards and corruption prompted mass ongoing protests at the end of October 2019 which has seen over 200 deaths and protests are forecast to continue. There have been more protests into 2020 and are likely due to poor economic conditions. At the end of January 2020 Mohammed Allewi, a Shia, was appointed as Prime Minister and has promised early elections.
Tunisia and Algeria have remained relatively stable and both have conducted parliamentary and presidential elections. However in both countries Islamist terrorism is a concern and 17 tourists were killed in an attack on 18 March 2015 the Tunis Museum and a further 38 in the Sousse beach attack on 26th June 2015. In July 2017 the FCO changed its travel advice and most of the popular tourist areas are now ' back in bounds'. However the FCO advises against travel to much of the border areas with Algeria and Libya. A map can be found at: https://www.gov.uk/foreign-travel-advice/tunisia
The re-election of Netanyahu as Israeli Prime Minister will bring stability to the political landscape but not much comfort for those hoping for a two State solution with Palestine although talks about talks started in July 2013. The conflict with Gaza in July and Aug 2014 just highlight the stalemate that exists. Tension is high in Jerusalem following a number of fatal sectarian attacks in late 2014, although to date foreign nationals have not been targetted. The USA has announced that the move of its embassy from Tel Aviv to Jerusalem will occur in May 2018. The move has been widely condemned across the Middle East. Regional tensions with Iran are increasing as Iran's presence in Syria and its support of Hezbollah increase. Israel shot down an Iranian drone in Feb 2018 and an Israel fighter jet was also shot down on the same day. Throughout 2018 and into 2019 there have been numerous clashes between Israeli and Iranian forces on the Golan Heights and in Syria. Israel holds an elections on 17 September and tension with arab states have risen as PM Netanyahou has vowed to annex part of the occupied West Bank and bring it into Israeli soveriengty. International condemnation of the plan has grown and by July 2020 a core of countries have responded by announcing that they would not recongnise the boundaries of an enlarged Israel should the annexation go ahead.
Iran was beginning to open up to trade and tourism following the successful conclusion of the nuclear energy talks under US President Obama and relations with the West improved. Anyone who has been generally loves the country, very friendly with wonderful sites and topography. British, US and Canadian visitors require a guide/escort when travelling and the visa authorisation process will take weeks so plan well ahead. The British Embassy has reopened in Tehran & BA fly direct from London. In May 2017 president Rouhani was re-elected giving hope that relations with the West. However the election of US President Thump has dramatically changed the political and economic landscape. In May 2018 President Trump announced the US was pulling out of the nuclear deal and since then the rial has fallen in value and further US sanctions were imposes on 5 Nov 2018. At the end of December 2018 numberous street protests across dozen of towns and cities, occurred against the regime, without any obvious leadership. The Rial has steadily been collapsing against the US $ causing a worsening economic situation. A 50% rise in fuel prices has prompted more demonstrations in mid November 2019 as the economy continues to weaken. The killing of General Soliemani by the US in Iraq on 3 Jan 2020 resulted in a further deteroration of relations between Iran and the US. However on 9 January the IRGC mistakenly shot down a ukranian Boeing 737 leaving Tehran airport whcih has prompted further demonstrations against the regime. The situation in the country is tense and the UK FCO is advising against all by essential travel. The regime has to balanced the needs of the protestors whilst retaining their grip on power which has been in decline for over a decade. Covid-19 continues to ravage the country, death and cases are alsmost certainly much higher than offical figures suggest. The election of Joe Bidon has prompted tentative talks on the Nuclear deal withte west to reconvene. On 20 June 2021 Ebrahim Raisi, who is view as a ultra conservative, was elected Itan's new president.
In a separate regional developement, on 5 June 2017, Saudi Arabia, Yemen, Syria, Egypt, Bahrain, UAE, eastern controlled Libya broke of diplomatic ties with Qatar accusing it of financing the Islamic State. Amongst demands is for Qatar to close down the Al Jazeera TV news network, one of the very few marginally independent media outlets in the region. Relations between these countries remain strained. Qatar hosts the FIFA football World Cup in 2022.

USA: Hurricane Ian hits Florida

Ukraine: Referendem in Russain controlled Oblasts

Brazil: Presidential elections on Sunday

Iran: Anti Hijab unrest continues

Argentina: I...
The Indian sub-continent has reopened to international travel although the visa entry requirements are not back to pre covid levels. The monsoon has arrived in mid to north India causing mid spread...
Most land borders are now open and travel is beginning to open up to Central and South America. Uruguay remain closed to foreign nationals and all those open have strict entr...
We use cookies to provide you with a better website experience. Close this popup to carry on browsing, or click here to find out more about cookies