September 30, 2023
South & Central America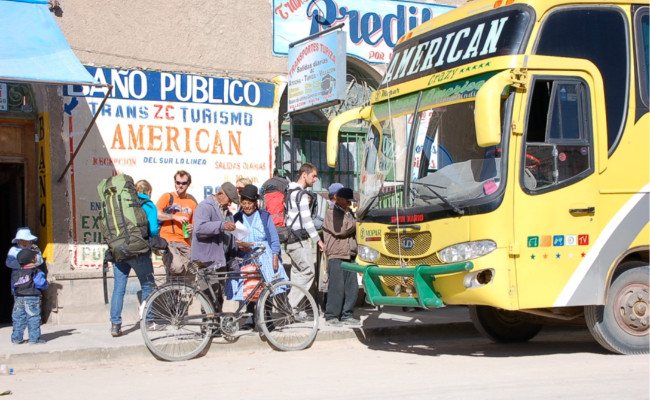 Prior to travel to the Americas, it's vital to check the Covid entry requiements, the FCDO website is a good starting point. Most countries require proof of double vaccination and the completion of a health entry form.
The crime rates in many Latin American cities is higher than in Europe and since the covid pandemic, many countries continue to face economic unrest. Inflation is very high in Argentina and Brazil is in a state of political unrest following the November 2022 election. In early December 2022, the Peru President Castillo was impeached and outsted from office leading to widespread street protests.
Current highlights:
Chile: Volcano Villarica rumbles
Mexico: More gang death Monterray
Brazil: Extensive flooding in Rio Grande de Sul
Ecuador: Second election round in October
Ecuador: National state of emergency declared
Peru: Avain flu H5N1 killing 100 thousands of wild birds
Argentina: presidential elections 22 October
Uruguay: Water shortages
Colombia: Ceasefire declared with ELN
Paraquay: Increased risk of Chikungunya fever
Belize: WHO declares free of Malaria
Argentina: Inflation hits 100%
Peru: Increased risk Dengue Fever in lowland areas
Bolivia: Political instability
Bolivia: Santa Cruz area - increased risk of dengue fever
View our April 2023 South America Briefing
Diseases
Since 2016, there has been a rapid increase in cases of Chikungunya Fever across Central America and Caribbean, caused by day-biting mosquitos. Chikungunya has similar symptoms to Dengue Fever which is also a continued risk in Central and South America, The WHO is now advising visitors to Sao Paulo state to have a Yellow Fever vaccination. Bolivia has seem some cases so check whether you need a Yellow Fever certificate before departure.
The Zika Virus, spread again by Aedes mosquitoes, is infecting many across the continent. Brazil suffered from a serious outbreak in 2016, the situation has now improved and the threat of infections remain. Any women planning to get pregnant or who are pregnant should seek medical advice and may wish to avoid the regions. For most people however, the symptoms are mild and much less severe than Dengue or Chikungunya Fever. However, the long-term consequences of the diseases are still being explored. Severe flooding in Brazil's north east states in December 2022 is likely to increase the risk of Dengue Fever.
A number of travellers visiting the Amazon areas of Latin America have tried the local Ayahuasca (known as Yage in Colombia) drug. This is a tribal hallucinogenic drug which we strongly advise not to be taken. It was very powerful and has unpredictable side effects, (of note, it's never given to tribal youngsters) and led to the death of a British traveller in 2014.