Objective Travel Safety is a leading provider of training courses specifically for NGOs, Humanitarian Aid Workers and Not for Profit organisations. Our courses are designed to prepare people for a range of hostile and challenging environments, giving them the skills they need to deliver aid whilst looking after their own safety.
These are some of the environments our course attendees regularly travel to:
Natural disaster zones
Countries emerging from conflict
War zones
Hostile environments
We've been running our courses since 2002 and work with multi-national companies and organisations. We have a range of standard group courses available, as well as bespoke programmes that can be designed around the needs of attendees.
Find out more about our courses for NGOs and Aid Workers. Call 01788 899 029, email office@objectiveteam.com or fill in our enquiry form and our team will get back to you promptly.
HEST, HEAT and Business Travel Safety Courses for Charities and Aid Workers
We can offer a variety of courses suitable for NGOs, the most popular courses for NGOs are our Hostile Environment Safety Training (HEST) also know as Hostile Environment Awareness Training (HEAT). We also offer Business Travel Safety Awareness courses, helping people develop situational awareness and plan safely for trips to challenging environments.
These are some of the main skills that we can teach Charity Workers and Humanitarian Aid Workers on our training courses: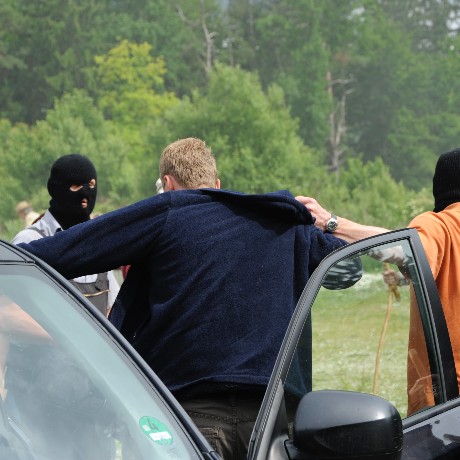 Situational awareness
Security risk assessment
Personal safety
Medical skills, including preserving life and tropical medicine
Checkpoint negotiation
Essential skills around weapons and ballistics
Staying safe during terror attacks
Dealing with trauma and PTSD
Working in crowds and riots
Awareness of mines and booby traps
Navigation using GPS and compass
Kidnap avoidance, and conduct if involved in a kidnapping
Basic vehicle mechanics
Injured person rescue
Travel Safety Training: Staying Safe when Abroad
All employers have a duty of care to their employees, including NGOs that are sending people out to work in particularly challenging environments abroad. We understand the demands placed on workers in challenging environments and we understand the non-political principles of humanitarian aid, which should be distributed according to immediate need. Our courses cater for this, teaching the skills needed to fulfil their role whilst looking after their personal safety too.
People choose to take courses with Objective Travel Safety because:
We have experience dating back to 2002
We work with many prominent NGOs and understand their needs
Various consultants work with us, offering bespoke advice and helping us deliver top quality training
We offer courses of various lengths, usually ranging from two to five days
We can deliver training at your offices, or a convenient location for you
Groups are kept small to make training more relevant
Get in touch to find out more about our travel safety courses and how they can work for NGOs and Humanitarian Aid Workers. Call us on 01788 899 029, email office@objectiveteam.com or fill in our enquiry form.
NEED HELP WITH YOUR COURSE?
Our expert team are here to help! Give us a call on
01788 899 029