Objective Travel Safety has been providing government travel advice since 2001, and we have created different courses for different requirements. Whether you are setting off on a gap year, or looking to work in a different country, we can give you the help you need to avoid a crisis situation. With a wealth of experience in the British Army, we can teach you how to handle difficult situations, such as muggings, confrontation and handling corrupt officials.
Our business travel courses are modular, and they can be conducted in your place of work, yet we do provide 2 or 3 hostile environment courses for journalists and business professionals entering extremely dangerous situations. Our friendly team can show you how to avoid danger and anticipate it, and we also provide courses for leisure and adventure travel, gap year safety, and urban safety.
Government Travel Advice and Tips - Broaden your Knowledge and Awareness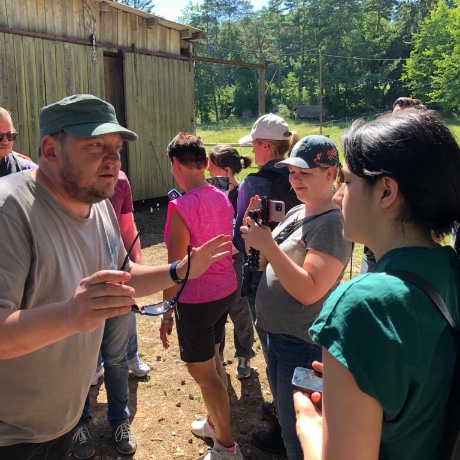 Unfortunately, a troubled world and the increase in international terrorism has led to a demand for short travel safety courses as well as government travel advice. Our bespoke courses and packages are not limited and they can include anything from personal security, situation awareness, kidnap prevention, emergency first aid, navigation, vehicle maintenance and handling corrupt officials. If you want government travel advice from an experienced team, get in touch with us today on 01788 899 029. Having helped well over 3,000 travellers prepare for their travels, we can deliver a course that is tailored for your requirements. Whether you are looking to travel to America, Africa, Australasia, Asia or Europe, we can ensure you set off on your journey feeling confident. Our instructors have an excellent understanding of business travel, and we use our own travel experience to help our students overcome problems we have encountered.
Unique Government Safety Advice
Our prices for business travel and NGO travel advice courses are priced at £750 (excluding VAT and travel) for a one day course, while half day courses cost £490 for a half day course (excluding VAT an travel). If you require hostile environment government travel advice courses, they may be likely to last between two to four days, due to the medial training and practical exercises that are involved. We cover many modules in our courses, and your employees are likely to be taught some of the following: Security advice and regional threats, including sources of information.
Personal security and situation awareness.
Theft avoidance and security of possessions.
Travelling safely; airports, taxis and public transport.
Mines and booby trap awareness.
Dealing with corrupt official and bribes.
Security Reviews.
Kidnap prevention
Handling difficult situations; muggings, diffusing confrontation etc.
Navigation; map, compass and GPS.
Surviving natural disasters.
To find out more about the courses we have to offer, contact Charlie or Lynne on 01788 899029. Alternatively, you can get in touch with us by emailing office@objectiveteam.com.
NEED HELP WITH YOUR COURSE?
Our expert team are here to help! Give us a call on
01788 899 029